I have been agonising for months now over what to call my book of ​​feminist fairy tales! I've been using the hashtag #feministfairytales2018 on here and on social media when discussing it, which is catchy and fun (if worryingly close to expiry as the process of illustration marches on anon), but I always knew I was going to have to come up with a proper title some day.
So this morning I sat down and committed to thinking about it properly. I always assumed the name would just come to me, and in a sense I suppose it did, but it didn't just pop out of thin air. I did a good deal of brain-dumping into the laptop, coming up with words and images that felt good, and thinking about what the stories are really all about.
Finally it came, and although I'm not quite ready to share, I am 99% sure I have the title I want. My publisher thoroughly approves, which can only be a good sign.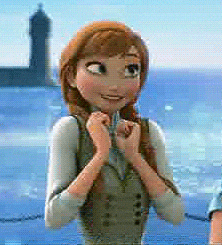 ​​
And now I'm all excited again!